Skip to Content
Legally Establish Powers of Attorney
The most thoughtful plans for any estate typically involve designating a trusted person with powers of attorney. Doing so names an individual of your choice to make decisions on your behalf if you become gravely ill or mentally incapacitated. At Darrow Law Offices in Sheboygan, WI, we are experienced in all matters of estate planning, including this critical role for the protection of your well-being and assets. Contact us to schedule a consultation today.
Different Types of Powers of Attorney
As with many estate planning affairs, there are different types of powers of attorney to meet various family needs. Our knowledgeable law firm can help you differentiate between them and decide what is best for you and your family.
Health Care Power of Attorney
This option allows you to appoint a person to make medical decisions on your behalf. They will advise doctors and nurses on medical treatment if you are unable to do so.
Financial Power of Attorney
This transfers financial decision-making to another person and responsibilities such as paying bills, filing taxes, managing property, and more.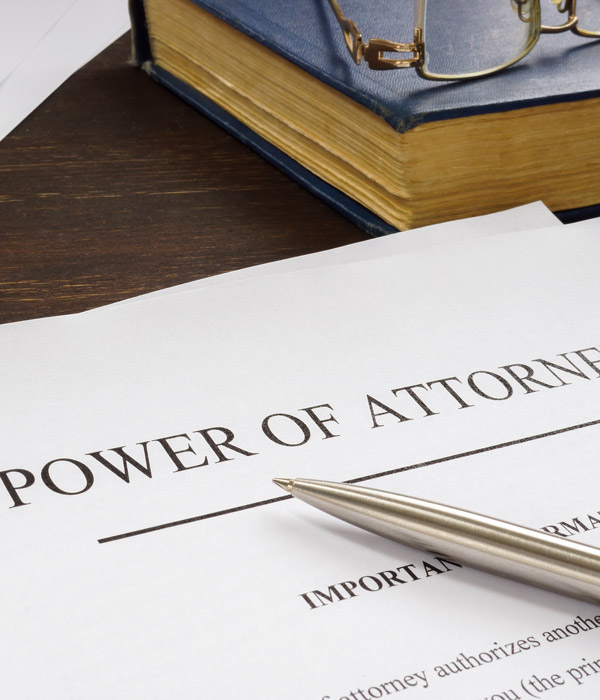 The Importance of Assigning Powers of Attorney
Proactively appointing powers of attorney protects you and your family if you fall ill. Immediate family may not have the ability to make the decisions necessary for your benefit, or they may disagree on some issues. Your situation could end up in court, delaying important decisions that could directly impact your financial future and health. By declaring an individual with powers of attorney, you can take comfort knowing that essential tasks are handled, including:
Medical care payment
Keeping up with household bills
Managing real estate
Handling insurance claims
Tending to legal matters
Filing taxes
Protect Yourself by Declaring Powers of Attorney
Assigning someone you trust with powers of attorney doesn't forfeit your rights. It simply designates an individual to make crucial decisions for you if you are unable to due to illness or an accident. If you are mentally able, you will regain control of your choices when healthy enough. We use our years of experience in law and estate planning to ensure you, your assets, and your family members are well protected in life's most challenging times. Contact our office to schedule a consultation today.
Helping to Make Things Right™